24 Hour Emergency Water Heater Service
24 Hour Emergency Service
NY Water Heater is dedicated to the honest and reliable inspection or repair of your oil, gas, tankless, or electric water heater or boiler.
Schedule your appointment now to have our expert technicians quickly and proficiently diagnose your water heating problem.
Did you know that water heating is the second largest energy consuming appliance in your home?
Properly maintaining your water heater by flushing regularly, replacing your anode rod, and having a properly sized functioning expansion tank will assure you will get the most from your appliance. The average storage tank type water heater should last 11-20 years, and tankless style water heaters should last 15-25 years. And when its time to replace your current appliance, consider a new high efficiency energy star appliance that will give you many years of comfort and a great return on investment!
We offer both Water Heater Installation and Water Heater Repairs!
BOCK WATER HEATER INSTALLATION
Oil Fired Water Heaters 60,000-173,000 BTU
Oil-Fired Residential and Light-Commercial Water Heaters
Bock water heaters are the USA's most popular oil-fired residential and commercial oil-fired appliances. Capacities range from 20 gallons to 113 gallons with inputs from 60,000 to 173,000 BTU.
The Bock® Model 32E water heater is the market leader in Energy Efficiency with a .63EF rating and 170 gallons First Hour Delivery. It meets the Department of Energy's new higher energy standards coming in 2015 – no comparable competitive model meets those standards.
Standard 5-year tank/heat exchanger residential warranty.
Single Turboflue® helical-fin heat exchanger.
Compact Model 20e water heater fits tight spaces with low overhead clearance.
Certified for use with Carlin® and Beckett® burners.
optiTHERM® 199,999-500,000 BTU
Modulating Condensing Ultra Low NOx Commercial Gas Water Heater
optiTHERM is a fuel-saving, long-lasting, minimal maintenance gas commercial water heater engineered and built to offer Lowest Total-Cost Hot Water™
Modulating Blue Flame Submerged Burner optimizes thermal efficiency.
Automatic ICCP corrosion protection system minimizes maintenance costs – eliminates sacrificial anodes.
100 gallon or 125 gallon capacities
Natural gas or propane
Ultra-robust materials and construction maximize longevity.
Ultra-Low NOx emissions are SCAQMD certified.
Standard 5-year tank/heat exchanger commercial warranty.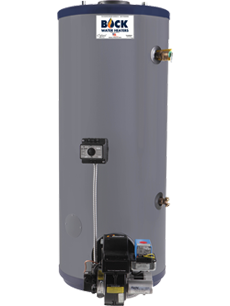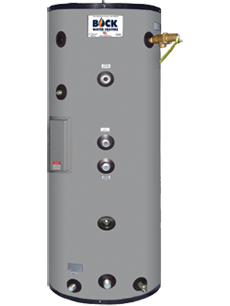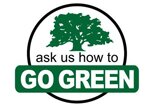 Vertex™
A. O. Smith Vertex™ power-vent and power direct-vent gas water heaters are ENERGY STAR® qualified and, with their standard footprint, they're the natural choice for replacement when upgrading your water heater.
PRO MAX:
The ProMax® family of gas water heaters is the perfect blend of design and innovation. The ProMax models are engineered to help lower your energy bills and provide exceptional reliability.
Qualifies for most gas utility rebate programs
Features FVIR Technology™ that protects against accidental ignition of flammable vapors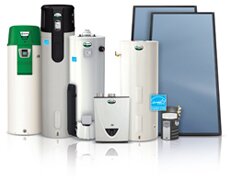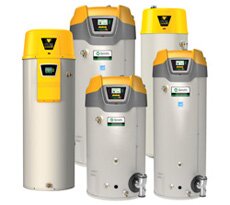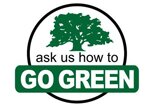 NAVIEN WATER HEATER
REPAIR INSTALLATION AND REPLACEMENT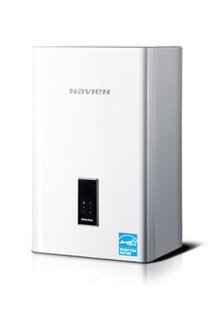 NAVIEN
NCB-240 INSTALLATION PRICE
NR-180 INSTALLATION PRICE
CH-240 INSTALLATION PRICE
MAINTENANCE
REPAIR AND WARRANTY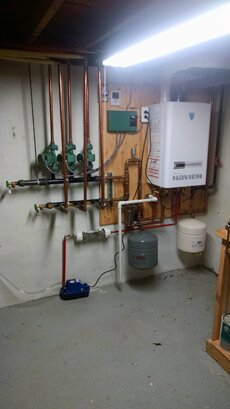 NAVIEN
TRAINED AND CERTIFIED
TECHNICIANS
24HR EMERGENCY SERVICE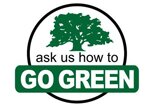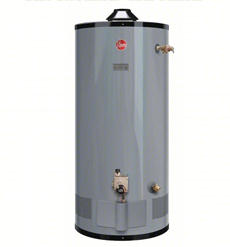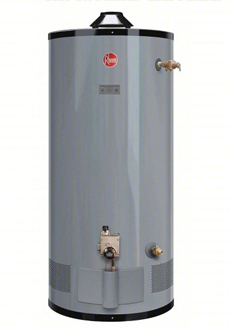 High Efficiency Space Heating and Domestic Hot Water All-in-One
The Prestige Excellence Series combines a High Efficiency Condensing Stainless Steel Wall Mounted Gas Boiler with a built-in "Tank-in-Tank" Indirect Fired Water Heater.
In addition to the reliability and economy of a 110 Series Stainless Steel Condensing Boiler the Prestige Excellence Model's 14 gallon in-cabinet Indirect Fired Water Heater is capable of producing 180 gph of domestic hot water.
PRESTIGE TRIMAX SOLO
PRESTIGE EXCELLANCE
CHALLANGER SOLO
CHALLENGER COMBO
KEYSTONE CONDENSING
INSTALLATION
MAINTENANCE
WARRANTY
TRIANGLE TUBE MAINTENANCE
REPAIR AND WARRANTY SERVICE
High Efficiency Space Heating and Domestic Hot Water in a Compact Package
The Challenger Combination Boiler features a unique "Two in One" heat exchanger that provides both space heating and domestic hot water. The Challenger Combination Boiler is designed to fit the needs of today's energy efficient homes with inputs of 85, 105, and 125 MBH. The Challenger is not only energy efficient with an AFUE of 94%, but space efficient as well.
As a combination boiler, the Challenger eliminates the need for a separate domestic hot water tank. The unique heat exchanger in the Challenger heats domestic hot water directly, allowing the boiler to condense in the DHW mode and eliminating a separate heat exchanger and three-way valve.
TRIANGLE TUBE
TRAINED AND CERTIFIED
TECHNICIANS