24HR OIL BURNER SERVICE & REPAIR
NY WATER HEATER HAS THE FINEST FACTORY TRAINED AND CERTIFIED TECHNICIANS AVAILABLE TO REPAIR AND SERVICE YOUR OIL BURNING FURNACES, BOILERS, CEILING HUNG FORCED AIR UNITS, AND WATER HEATERS.
WE RE-CALIBRATE AND SERVICE ALL MODELS OF OIL BURNERS TO KEEP THEM RUNNING CLEAN AND EFFICIENT AS PER FACTORY SPECIFICATIONS.
WE PROVIDE OIL BURNER REPAIR AND SERVICE TO NASSAU, SUFFOLK, AND QUEENS NY.
OIL BURNER TUNE UP SERVICES INCLUDE THE PROPER SIZED OIL BURNER NOZZLE, PROPER STRAINER, AND FILTER REPLACEMENT (screw on filters additional). VACUUM AND BRUSH OF HEAT EXCHANGERS, AND CHAMBER INSPECTION AND CONDITION REPORT.
ALL OIL TANKS ARE INSPECTED FOR LEAKS AND CORROSION, AS WELL AS YOUR HEATING AND WATER HEATING EQUIPMENT FOR BLOCKAGES AND LEAKS.
OIL BURNER MAINTENANCE IS IMPERRATIVE TO ALL HEATING SYSTEMS. MAINTENANCE DOES`NT MEAN REPLACING PARTS TO THE BURNER ONLY! MAINTENANCE MEANS CLEANING THE INSIDE OF THE BURNER, CHECKING THE PUMP PRESSURE, CLEANING THE END CONE AND FAN, INSPECTION OF COUPLER AND POSSIBLY REPLACING IF SOFTENED OR WORN, AND CHECKING ALL CONNECTIONS AND WIRES FOR WEAR OR INSULATION ON WIRES BROKEN. MAINTENANCE MEANS CHECKING THE CO2 AT THE BREACH AS WELL AS STACK TEMP AND SMOKE.
OIL BURNER REPAIR NASSAU SUFFOLK QUEENS NY, OIL BURNER TUNE UP NASSAU SUFFOLK QUEENS NY, OIL BURNER TUNEUP NASSAU SUFFOLK QUEENS NY, OIL BURNER SERVICE NASSAU SUFFOLK QUEENS NY, BOILER REPAIR NASSAU SUFFOLK QUEENS NY, BOILER SERVICE NASSAU SUFFOLK QUEENS NY, REZNOR REPAIR NASSAU SUFFOLK QUEENS NY, FURNACE REPAIR
FURNACE SERVICE NASSAU SUFFOLK QUEENS NY, OIL BURNER REPAIR RESTAURANTS NASSAU SUFFOLK QUEENS NY, OIL WATER HEATER REPAIR NASSAU SUFFOLK QUEENS NY, BECKETT BURNER REPAIR NASSAU SUFFOLK QUEENS NY, RIELLO BURNER REPAIR NASSAU SUFFOLK QUEENS NY, OIL BURNER SERVICE AND REPAIR NASSAU SUFFOLK QUEENS NY, RIELLO REPAIR NASSAU SUFFOLK QUEENS NY, BECKETT REPAIR NASSAU SUFFOLK QUEENS NY, RIELLO SERVICE NASSAU SUFFOLK QUEENS NY, BECKETT SERVICE NASSAU SUFFOLK QUEENS NY, RIELLO MAINTENANCE NASSAU SUFFOLK QUEENS NY, BECKETT MAINTENANCE NASSAU SUFFOLK QUEENS NY,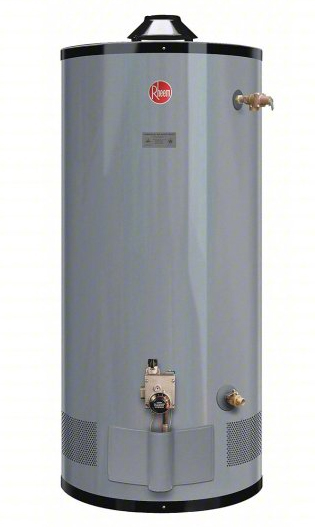 REZNOR SERVICE AND MAINTENANCE
CLEANING AND MAINTENANCE ON REZNOR UNIT HEATERS MUST BE DONE ON AN ANNUAL BASIS, AND NOT JUST WHEN THE UNIT GOES DOWN. PROPER CFM OR FAN SPEED AND BALANCE ARE USUALLY THE ROOT OR CAUSE OF DOWN TIME.
CLEANING AND INSPECTING THE HEAT EXCHANGERS ALLOWS US TO TAKE A LOOK AT THE INTEGRITY OF THE METAL, AS WELL AS RUSTED AREAS OR HOLES IN THE HEAT EXCHANGER. METAL DUST, GREASE, SOOT, DIRT, AND DEBRIS WILL CLOG UP THE HEAT ECHANGERS AND NOT ONLY PREVENT NORMAL OPERATION, BUT ALSO GIVE UNEVEN HEATING OR PARTIAL HEATING THAT IS MORE ABRASIVE TO THE HEAT EXCHANGER. PROPER ADJUSTMENT OF WATER COLUMN AND INLET PRESSURE AT THE GAS VALVE WILL ALSO GIVE US THE CLEAN BURNING FLAME REQUIRED FOR FAIL SAFE USE. BLOWING OUT BLOCKAGES IN THE PILOT ASSEMBLY AND CLEANING OR REPLACEMENT OF FLAME ROD OR THERMOCLUPLE IS ALWAYS PART OF THE MAINTENANCE. CHECKING FOR GAS LEAKS AND PROPER OPERATION OF SHUT OFF VALVE ARE PART OF A MAINTENANCE, AS WELL AS THERMOSTAT OPERATION AND CALIBRATION. oil burner tuneup, oil burner tune up, oil furnace tune up, oil heat repair service nassau suffolk queens ny, oil burner repair nassau, oil burner repair suffolk, oil burner repair queens, oil boiler repair, oil furnace repair, oil heat repair, long island heat repair, commercial oil burner repair, oil central heat repair nassau suffolk queens
888-415-4942