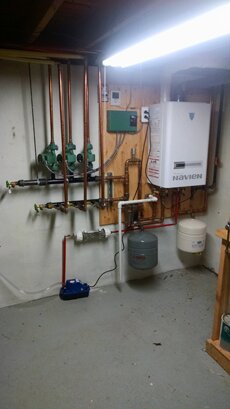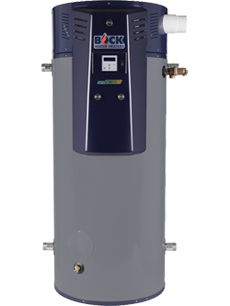 BOCK INDIRECT WATER HEATER
INSTALLATION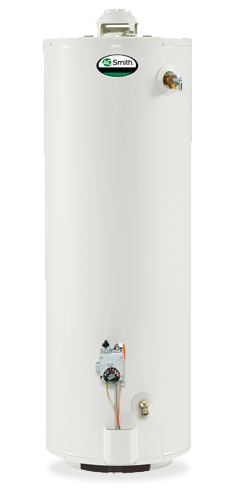 AO SMITH WATER HEATER
INSTALLATION
************
bock water heater repair, navien water heater repair, rennai water heater repair, kenmore water heater repair, rheem water heater repair, bradford white water heater repair, bock 32e repair, water heater replacement cost nassau suffolk queens, water heater service nassau suffolk queens ny
INDIRECT WATER HEATERS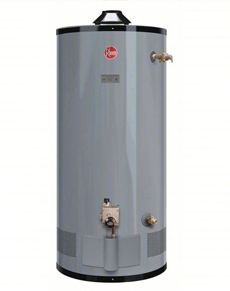 TECHTANIUM
INDIRECT WATER HEATER
INSTALLATION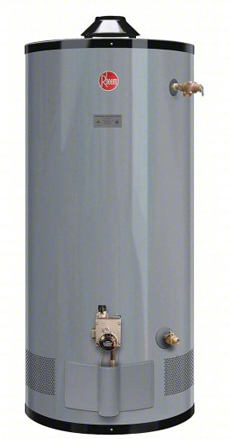 HTP SUPERSTOR
INDIRECT WATER HEATER
INSTALLATION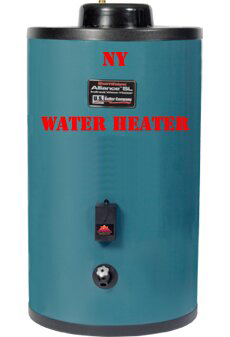 BURNHAM ALLIANCE
INDIRECT WATER HEATER
INSTALLATION
SERVICE AREA
Albertson, Alden Manor, Atlantic Beach, Baldwin, Baldwin Harbor, Barnum Island, Baxter Estates, Bay Colony, Bay Park, Bayville, Bellerose, Bellerose Terrace, Bellmore, Bethpage, Biltmore Shores, Brookville, Carle Place, Cedarhurst, Centre Island, Cove Neck, East Atlantic Beach, East Garden City, East Hills, East Massapequa, East Meadow
East Norwich, East Rockaway, East Williston, Elmont, Farmingdale, Floral Park, Flower Hill, Franklin Square, Freeport, Garden City, Garden City Park, Garden City South, Glen Cove, Glen Head, Glenwood Landing, Great Neck, Great Neck Estates, Great Neck, Gardens, Great Neck Plaza, Green Acres, Greenvale, Harbor Green, Harbor Hills, Harbor Isle, Hempstead, Hempstead Gardens, Herricks, Hewlett, Hewlett Bay Park, Hewlett Harbor, Hewlett Neck, Hicksville, Hillside Manor, Inwood, Island Park, Jericho, Kensington, Kings Point, Lake Success, Lakeview, Lattingtown, Laurel Hollow, Lawrence, Levittown, Lido Beach, Locust Grove, Locust Valley, Long Beach, Lynbrook, Malverne, Malverne Park Oaks, Manhasset, Manhasset Hills, Manorhaven, Massapequa, Massapequa Park, Matinecock, Meadowmere Park, Merrick, Mill Neck, Mineola, Munsey Park, Muttontown, Nassau Shores,
New Cassel, New Hyde Park, North Bellmore, North Hills, North Lynbrook, North Massapequa, North Merrick, North New Hyde Park, North Valley Stream, North Wantagh, North Woodmere, Oceanside, Old Bethpage Old Brookville, Old Westbury, Oyster Bay, Oyster Bay Cove, Plainedge, Plainview, Plandome, Plandome Heights, Plandome Manor, Point Lookout, Port Washington, Port Washington North, Rockville Centre, Roosevelt, Roslyn, Roslyn EstatesRoslyn Harbor, Roslyn Heights, Russell GardensSaddle Rock, Saddle Rock Estates, Salisbury, Sands Point, Sea Cliff, Seaford, Searingtown, South Farmingdale, South Floral Park, South Hempstead, South Valley Stream, Stewart Manor, Strathmore, Syosset, Thomaston, Uniondale, University Gardens, Upper Brookville, Valley Stream, Wantagh, West Hempstead, Westbury, Westbury South, Wheatley, Williston Park, Woodbury, Woodmere, Woodsburgh
Broadway Mall, Roosevelt Field Mall, Sunrise Mall, The mall at The Source, Green Acres Mall.
Amity Harbor 11701, Amityville 11701, Amityville 11708, Babylon 11702, Babylon 11703, Babylon 11704, Babylon 11707, Baiting Hollow 11933, Bay Shore 11706, Brentwood 11717, Centerport 11721, Cold Spring Harbor 11724, Commack 11725, Copiague 11726, Deer Park 11729, Dix Hills 11746, East Northport 11731, Farmingdale 11735
Hauppauge 11749, Hauppauge 11788, Head of the Harbor 11780, Huntington 11743, Huntington Station 11746
Huntington Station 11747, Huntington Station 11750, Kings Park 11754, Lloyd Harbor 11743, Melville 11747, Melville 11750, Melville 11775, North Babylon 11703, Northport 11768, West Babylon 11704, West Babylon 11707
West Brentwood 11717, West Islip 11795, Wheatley Heights 11798, Wyandanch 11798,
24 HOUR EMERGENCY SERVICE
NY WATER HEATER INCORPORATED IS DEDICATED TO THE HONEST AND RELIABLE INSPECTION OR REPAIR OF YOUR OIL, GAS, TANKLESS, OR ELECTRIC WATER HEATER OR BOILER.
SCHEDULE YOUR APPOINTMENT NOW TO HAVE OUR EXPERT TECHNICIANS QUICKLY AND PROFICIENTLY DIAGNOSE YOUR WATER HEATING PROBLEM.
DID YOU KNOW THAT WATER HEATING IS THE SECOND LARGEST ENERGY CUNSUMING APPLIANCE IN YOUR HOME?
PROPERLY MAINTAINING YOUR WATER HEATER BY FLUSHING REGULARLY, REPLACING YOUR ANODE ROD, AND HAVING A PROPERLY SIZED FUNCTIONING EXPANSION TANK WILL ASSURE YOU WILL GET THE MOST FROM YOUR APPLIANCE. THE AVERAGE STORAGE TANK TYPE WATER HEATER SHOULD LAST 11-20 YEARS, AND TANKLESS STYLE WATER HEATERS SHOULD LAST 15-25 YEARS. AND WHEN ITS TIME TO REPLACE YOUR CURRENT APPLIANCE, CONSIDER A NEW HIGH EFFICIENCY ENERGY STAR APPLIANCE THAT WILL GIVE YOU MANY YEARS OF COMFORT AND A GREAT RETURN ON INVESTMENTI!
Oil Fired Water Heaters 60,000-173,000 BTU

Oil-Fired Residential and Light-Commercial Water Heaters

Bock water heaters are the USA's most popular oil-fired residential and commercial oil-fired appliances. Capacities range from 20 gallons to 113 gallons with inputs from 60,000 to 173,000 BTU.

The Bock® Model 32E water heater is the market leader in Energy Efficiency with a .63EF rating and 170 gallons First Hour Delivery. It meets the Department of Energy's new higher energy standards coming in 2015 – no comparable competitive model meets those standards.

Standard 5-year tank/heat exchanger residential warranty.
Single Turboflue® helical-fin heat exchanger.
Compact Model 20e water heater fits tight spaces with low overhead clearance.
Certified for use with Carlin® and Beckett® burners.

optiTHERM® 199,999-500,000 BTU

Modulating Condensing Ultra Low NOx Commercial Gas Water Heater

optiTHERM is a fuel-saving, long-lasting, minimal maintenance gas commercial water heater engineered and built to offer Lowest Total-Cost Hot Water™

Modulating Blue Flame Submerged Burner optimizes thermal efficiency.
Automatic ICCP corrosion protection system minimizes maintenance costs – eliminates sacrificial anodes.
100 gallon or 125 gallon capacities
Natural gas or propane
Ultra-robust materials and construction maximize longevity.
Ultra-Low NOx emissions are SCAQMD certified.
Standard 5-year tank/heat exchanger commercial warranty.
TOP
AO SMITH WATER HEATER
INSTALLATION AND REPLACEMENT
Vertex™

A. O. Smith Vertex™ power-vent and power direct-vent gas water heaters are ENERGY STAR® qualified and, with their standard footprint, they're the natural choice for replacement when upgrading your water heater.

PRO MAX:

The ProMax® family of gas water heaters is the perfect blend of design and innovation. The ProMax models are engineered to help lower your energy bills and provide exceptional reliability.

Qualifies for most gas utility rebate programs
Features FVIR Technology™ that protects against accidental ignition of flammable vapors
TOP

NAVIEN WATER HEATER
REPAIR INSTALLATION AND REPLACEMENT

NAVIEN
NCB-240 INSTALLATION PRICE
NR-180 INSTALLATION PRICE
CH-240 INSTALLATION PRICE
MAINTENANCE
REPAIR AND WARRANTY

NAVIEN
TRAINED AND CERTIFIED
TECHNICIANS

24HR EMERGENCY SERVICE






High Efficiency Space Heating and Domestic Hot Water All-in-One

The Prestige Excellence Series combines a High Efficiency Condensing Stainless Steel Wall Mounted Gas Boiler with a built-in "Tank-in-Tank" Indirect Fired Water Heater. 

In addition to the reliability and economy of a 110 Series Stainless Steel Condensing Boiler the Prestige Excellence Model's 14 gallon in-cabinet Indirect Fired Water Heater is capable of producing 180 gph of domestic hot water. 


PRESTIGE TRIMAX SOLO
PRESTIGE EXCELLANCE
CHALLANGER SOLO
CHALLENGER COMBO
KEYSTONE CONDENSING
INSTALLATION
MAINTENANCE
WARRANTY

TRIANGLE TUBE MAINTENANCE
REPAIR AND WARRANTY SERVICE

High Efficiency Space Heating and Domestic Hot Water in a Compact Package

The Challenger Combination Boiler features a unique "Two in One" heat exchanger that provides both space heating and domestic hot water. The Challenger Combination Boiler is designed to fit the needs of today's energy efficient homes with inputs of 85, 105, and 125 MBH. The Challenger is not only energy efficient with an AFUE of 94%, but space efficient as well. 

As a combination boiler, the Challenger eliminates the need for a separate domestic hot water tank. The unique heat exchanger in the Challenger heats domestic hot water directly, allowing the boiler to condense in the DHW mode and eliminating a separate heat exchanger and three-way valve. 

TRIANGLE TUBE
TRAINED AND CERTIFIED
TECHNICIANS
PAGE SITEMAP
AO SMITH WATER HEATER REPAIR | BOCK WATER HEATER REPAIR | NAVIEN TANKLESS REPAIR SERVICE | TRIANGLE TUBE REPAIR SERVICE | INDIRECT WATER HEATERS |