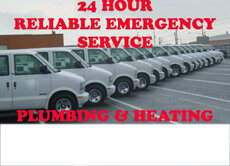 WATER HEATERS
ARE OUR SPECIALTY!
WE REBUILD BOILERS
AND INSTALL BOILERS
24 HOURS 7 DAYS A WEEK
TANKLESS ON-DEMAND
NAVIEN NCB-240 INSTALLER
GAS CONVERSION
EXPERTS
GAS WATER HEATER
REPLACEMENTS
OIL WATER HEATER
REPLACEMENT
RIELLO OIL BURNER
REPAIR EXPERT
BECKETT OIL BURNER
REPAIR EXPERT
TANKLESS COIL CLEANING
& REPLACEMENT
BOILER CHAMBER
REPLACEMENT
SPECIALIST
FURNACE REPAIR
& INSTALLATION
LEGAL OIL TANK REMOVALS
&
SAND OIL TANK ABANDONMENT
COMMERCIAL CEILING HUNG
FURNACE REPAIR
ROOFTOP
HEAT REPAIR
LONG ISLAND
HEAT REPAIR
LONG ISLAND
FURNACE REPAIR
BOILER REPAIR
FURNACE REPAIR
GAS FURNACE REPAIR
COMMERCIAL
BOILER REPAIR
STEAM BOILER REPAIR
STEAM HEAT REPAIR
STEAM SIGHT GLASS
REPLACEMENT
NASSAU HEATING AND COOLING
SUFFOLK HEATING AND COOLING
FURNACE REPAIR NASSAU
BOILER REPAIR NASSAU

(516) 477-4545
NY WATER HEATER INCORPORATED IS THE RIGHT CHOICE FOR ALL YOUR EMERGENCY PLUMBING AND HEATING NEEDS. LEVEL THREE MANUFACTURERS TRAINED AND CERTIFIED TECHNICIANS. TRIANGLE TUBE TRAINED AND CERTIFIED TECHNICIAN. GRANBY CERTIFIED INSTALLER. CERTIFIED ROTH TANK INSTALLER. NAVIEN LEVEL THREE CERTIFIED TANKLESS ON DEMAND INSTALLER AND REPAIR SERVICE.
WE WORK WITH ALL INSURANCE COMPANIES PROVIDING FORENSIC DIAGNOSTIC OF BOILER FAILURES AND CARBONIZATION.
CARBON MONOXIDE POISONING CAN BE AVOIDED BY YEARLY INSPECTION OF OIL AND GAS BOILERS OR FURNACES, AND HAVING CHIMNEYS CLEANED FROM THE ROOF (NOT BASEMENT ONLY) TO CONFIRM ITS FREE OF DEBRIS AND THE CHIMNEY CAP IS SECURED.
GAS WATER HEATER REPLACEMENT SPECIALIST!
LOCATIONS: FARMINGDALE, AMITYVILLE, PLAINVIEW, HICKSVILLE
OIL BURNER PUFF BACK REPAIR

CARBONIZED GAS BOILER CLEANING

CHEMICAL CLEANING OF OIL SATURATED BOILERS

BOILER CHAMBER REPLACEMENT
BRANDS WE ARE CERTIFIED AND TRAINED TO REPAIR AND INSTALL AS A PREFERRED INSTALLER:

NAVIEN REPAIR | AO SMITH WATER HEATER REPAIR | KENMORE WATER HEATER REPAIR | TRI ANGLE TUBE REPAIR | BURNHAM WATER HEATER REPAIR | PEERLESS WATER HEATER REPAIR | WEIL MCLAIN WATER HEATER REPAIR | RHEEM WATER HEATER REPAIR | WHIRLPOOL WATER HEATER REPAIR | FORD WATER HEATER REPAIR | BRADFORD WHITE WATER HEATER REPAIR | STATE INDDUSTRIES WATER HEATER REPAIR | RINNAI REPAIR | GE WATER HEATER REPAIR | BOSCH WATER HEATER REPAIR | NORITZ REPAIR | RELIANCE WATER HEATER REPAIR | TAKAGI | BOCK 32E WATER HEATER REPAIR | BOCK | CROWN BOILER REPAIR | HTP SUPERSTOR REPAIR | BEDURUS | VIESSMAN BOILER REPAIR | PEERLESS BOILER REPAIR | NEW YORKER BOILER REPAIR | UTICA BOILER REPAIR | SLANT FIN BOILER REPAIR | THERMODYNAMICS BOILER REPAIR | HYDROTHERM BOILER REPAIR | GOODMAN FURNACE REPAIR | BAXI BOILER REPAIR| VALLIANT BOILER REPAIR | RUUD REPAIR | BIASI BOILER REPAIR | HONEYWELL REPAIR | TACO REPAIR | RIELLO REPAIR | WORCHESTER | IDEAL | DUNKIRK REPAIR | LAARS REPAIR | US BOILER REPAIR | KNIGHT BOILER REPAIR | DUNKIRK BOILER REPAIR | WHITE ROGERS REPAIR | GRUNDFOSS CIRCULATOR REPAIR | BECKETT BURNER REPAIR | WAYNE | FEDERAL PUMPS | ZEOLLER | LIBERTY | DAYTON | FLOTEC | LITTLE GIANT | SANIFLO | BELL AND GOSSET | RIDGID | HYDROMATIC | KOHLER | DELTA | GROHE | PEGASUS | AMERICAN STANDARD | MOEN | TOTO | ELJER | PRICE PFISTER | SLOAN FLUSHOMETER REPAIR | GERBER | FLUSHOMETER REPAIR | ZURN REPAIR | MANSFIELD REPAIR | SLOAN REGAL REPAIR | SLOAN ROYAL REPAIR | MODINE HOT DAWG REPAIR| COMMERCIAL CEILING HUNG FURNACE REPAIR | MODINE UNIT HEATER REPAIR | REZNOR | COMFORT ZONE | TPI BOILER REPAIR | ARCOLINER REPAIR | OIL FIRED UNIT HEATER REPAIR |
SERVICE AREA
Albertson, Alden Manor, Atlantic Beach, Baldwin, Baldwin Harbor, Barnum Island, Baxter Estates, Bay Colony, Bay Park, Bayville, Bellerose, Bellerose Terrace, Bellmore, Bethpage, Biltmore Shores, Brookville, Carle Place, Cedarhurst, Centre Island, Cove Neck, East Atlantic Beach, East Garden City, East Hills, East Massapequa, East Meadow
East Norwich, East Rockaway, East Williston, Elmont, Farmingdale, Floral Park, Flower Hill, Franklin Square, Freeport, Garden City, Garden City Park, Garden City South, Glen Cove, Glen Head, Glenwood Landing, Great Neck, Great Neck Estates, Great Neck, Gardens, Great Neck Plaza, Green Acres, Greenvale, Harbor Green, Harbor Hills, Harbor Isle, Hempstead, Hempstead Gardens, Herricks, Hewlett, Hewlett Bay Park, Hewlett Harbor, Hewlett Neck, Hicksville, Hillside Manor, Inwood, Island Park, Jericho, Kensington, Kings Point, Lake Success, Lakeview, Lattingtown, Laurel Hollow, Lawrence, Levittown, Lido Beach, Locust Grove, Locust Valley, Long Beach, Lynbrook, Malverne, Malverne Park Oaks, Manhasset, Manhasset Hills, Manorhaven, Massapequa, Massapequa Park, Matinecock, Meadowmere Park, Merrick, Mill Neck, Mineola, Munsey Park, Muttontown, Nassau Shores,
New Cassel, New Hyde Park, North Bellmore, North Hills, North Lynbrook, North Massapequa, North Merrick, North New Hyde Park, North Valley Stream, North Wantagh, North Woodmere, Oceanside, Old Bethpage Old Brookville, Old Westbury, Oyster Bay, Oyster Bay Cove, Plainedge, Plainview, Plandome, Plandome Heights, Plandome Manor, Point Lookout, Port Washington, Port Washington North, Rockville Centre, Roosevelt, Roslyn, Roslyn EstatesRoslyn Harbor, Roslyn Heights, Russell GardensSaddle Rock, Saddle Rock Estates, Salisbury, Sands Point, Sea Cliff, Seaford, Searingtown, South Farmingdale, South Floral Park, South Hempstead, South Valley Stream, Stewart Manor, Strathmore, Syosset, Thomaston, Uniondale, University Gardens, Upper Brookville, Valley Stream, Wantagh, West Hempstead, Westbury, Westbury South, Wheatley, Williston Park, Woodbury, Woodmere, Woodsburgh
Broadway Mall, Roosevelt Field Mall, Sunrise Mall, The mall at The Source, Green Acres Mall.

Amity Harbor 11701, Amityville 11701, Amityville 11708, Babylon 11702, Babylon 11703, Babylon 11704, Babylon 11707, Baiting Hollow 11933, Bay Shore 11706, Brentwood 11717, Centerport 11721, Cold Spring Harbor 11724, Commack 11725, Copiague 11726, Deer Park 11729, Dix Hills 11746, East Northport 11731, Farmingdale 11735
Hauppauge 11749, Hauppauge 11788, Head of the Harbor 11780, Huntington 11743, Huntington Station 11746
Huntington Station 11747, Huntington Station 11750, Kings Park 11754, Lloyd Harbor 11743, Melville 11747, Melville 11750, Melville 11775, North Babylon 11703, Northport 11768, West Babylon 11704, West Babylon 11707
West Brentwood 11717, West Islip 11795, Wheatley Heights 11798, Wyandanch 11798, puff back boiler repair, water heater replacement, gas boiler service, water heater service, puff back boiler, riello oil burner repair. thermodynamics repair, hydrotherm repair, weil mclain ultra repair, bock 32e repair, riello oil burner repair, white rogers repair, laars boiler repair
SITEMAP
BOILER FURNACE REPLACEMENT | BOILER REPAIR | CARBONIZED BOILER | GAS BOILER REPAIR | NY WATER HEATER | OIL BURNER REPAIR | PLUMBING | PUFF BACK BOILER CLEANING AND REPAIR | WATER HEATER